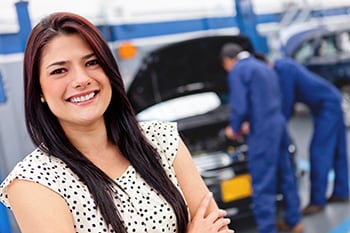 With all of life's concerns, you shouldn't have to worry about purchasing a pre-owned vehicle. We at Fiesta Motors understand how you feel and we realize how important reliable transportation is to your lifestyle. Whether for work, taking the children to school or for unexpected emergencies, we want to be the solution to your concerns.
Our continued success lies in your ability to make your loan payments. That is the biggest reason that we don't sell your loan to a bank or other finance company like almost every other car dealership and Buy Here Pay Here auto dealers. We are invested with you not only from Day One, but every day until your loan is paid off.
The bottom line: Your ability to drive to work each day is just as important to us as it is to you. That is the primary reason that we developed our Worry-Free Package which is included with every vehicle we sell - at no extra cost. This peace-of-mind program consists of six important facets, all of which work together to help you drive with confidence.
FREE MULTI-POINT DEALER CERTIFICATION
FREE LIFETIME STATE SAFETY INSPECTIONS
FREE OIL CHANGES for 30 MONTHS
FREE TIRE ROTATIONS for 30 MONTHS (done with oil change)
 
We want to take the worry of uncertainty off your plate - for good! The added value we include with each vehicle is geared to keep you driving worry-free, every day. Even though the purchase of  a used car, truck or SUV can be stressful, we believe our Worry-Free Guarantee offers you the peace of mind that you deserve.